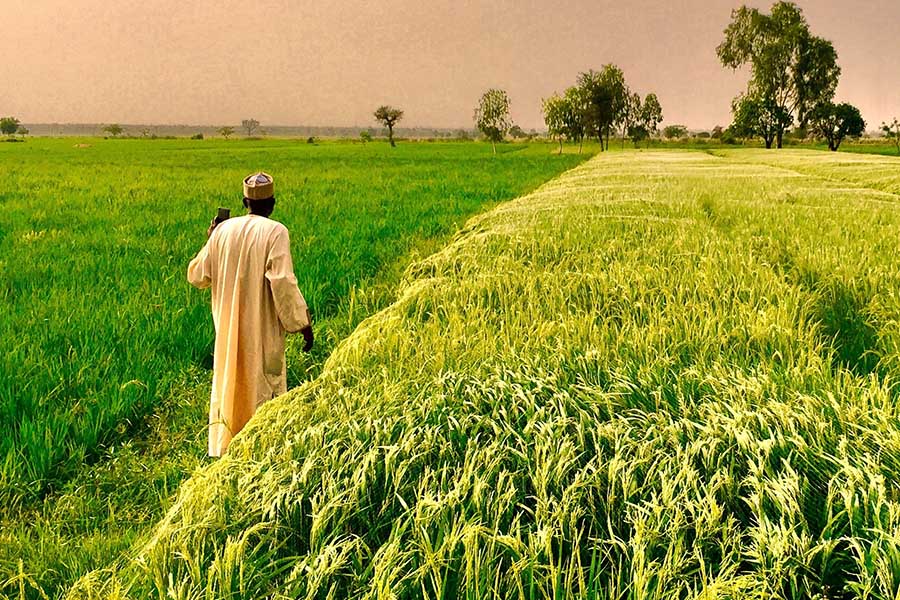 Ghana's government has placed agricultural mechanization back on the development agenda in the last decade. Governance issues, including rent-seeking, lack of access to spare parts, experienced operators, and technicians, contributed to the failure of previous attempts to import agricultural machinery, employ services, and establish state farms. Instead of concentrating on "Asian-style green revolution technology," Ghana is likely to go in the direction of mechanization. Urbanization and changes in agricultural systems have produced key labor bottlenecks, especially in land preparation, prompting a need for mechanization from both big and smallholder farmers. However, there is also the influence of social and cultural elements. Mechanization services are in high demand among young farmers because of the negative connotations that young people connect with manual labor in agriculture.
Lack of Training and Education
Although "upstream" stakeholders like government actors are aware of these concerns and the government has lately begun to re-activate some ancient agricultural schools, the Ghanaian government still confronts significant challenges in delivering training and education to farmers. Because of the priority put on agricultural machinery imports, there is little money left over to spend on employee education and development. Since this is the case, attempts to educate tractor drivers are spotty at best. Unfortunately, many tractor drivers lack even the most basic qualification—a valid driver's license. There is no government-run school for technicians. Technicians often work as "roadside technicians," which is a broad but accurate term.
Marginalization of small-scale and female farmers
The public-private AMSECs and private service providers are both hesitant to work with smallholders. In addition, small farmer fields are more likely to include obstacles like stumps and stones. Servicing farmers with greater landholdings is more cost-effective because of the high unmet demand from such farmers. If small farmers have their fields tilled too late, they will not be able to plant their seeds in time, leading to a precipitous decline in production. Because of their limited resources and negotiating strength, small farmers have little choice but to accept subpar ploughing. Since they are in a position of authority, operators often abandon their work before the whole plot of land has been plowed. Because of the tiny size and poor quality of their land holdings, women farmers are particularly at a disadvantage. Because of the preponderance of male agricultural machinery and tractor owners and drivers, women farmers face extra barriers to entry. When smallholder farmers band together and negotiate with service providers as a bloc, they are able to save money and strengthen their negotiating position, getting more access to credit and crop rental markets as a result.
Poor Access to finance
Investments in agricultural machinery, such as tractors, and farm implements and the financing of tractor services are both hampered by market failure in agricultural finance. The private banking sector is notoriously strict when it comes to loaning money. Farmers and tractor and farm implements owners have complained that applying for a loan from a private bank is arduous and that the repayment plan is strict and not tailored to the realities of farming. Although agricultural machinery and tractors need longer durations of use before the initial investment is returned, loans must be repaid regularly and within a period of 12 months. Due to high transaction costs, high inflation, and high default rates, banks charge interest rates of up to 35% per year (plus fees).
Government imports and AMSECs provide difficulties
Several causes of probable state collapse were discovered. To be sure, these difficulties have an impact on the public-private partnership mechanization model being followed in Ghana, whereby the government and AMSECs buy agricultural machinery and tractors. This gap between supply and demand is the root cause of many of the problems in governance. The importation of farm implements and tractors is funded by concessional loan arrangements and subsidies from industrialized nations like Japan. The Government of Ghana was restricted to importing tractors from a small group of approved manufacturers, most often those located in the nation that provided the loan. This setup might make it difficult to choose the best manufacturers and discourages individual investment in replacement components. Farmers and business owners who choose their own agricultural machinery nearly always choose Massey Ferguson tractors for sale because of the reliability of the brand and the low cost of replacement components.
Role of Tractors PK
Due to a lack of technical knowledge, many Ghanaian farmers have a hard time deciding which tractor is ideal for their needs. If you have any questions or concerns about farming in Ghana, do not hesitate to contact Tractors PK. Whether you are a big or small farmer, you can find the right agricultural machinery for your operation. We have agricultural machinery from a wide variety of brands, including Massey Ferguson, New Holland, Kubota, and many more. If you are looking for a dependable supplier of Massey Ferguson tractors in Ghana, go no further than Tractors PK. For many years, we have provided our clients with the finest new tractors, and their satisfaction has never wavered.