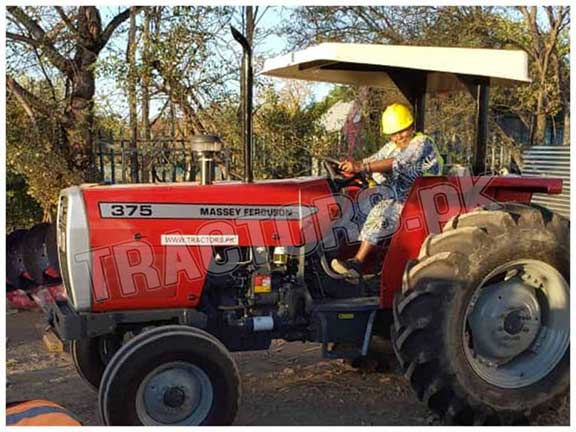 The tractors are one of the most used technologies that have remarkably changed the working style of the farmers. Now, They are used worldwide, helping farmers reduce their workload by doing mechanical tasks efficiently, saving their time.
Today's farmers can't do it without tractors when it comes to agricultural rolling to plough crops. But the farmer must buy a tractor of high power and durability. If it's not, then it's garbage for them. So, we came up with the best tractors dealer in Ghana that every farmer can trust.
Each country came out from the development phase in the farming industry as hundreds of thousands of manufacturing companies have captured the world's attention. The critical element of these companies is to enhance the production and growth of food resources.
Within these companies, three of them have maintained a good reputation in the sector of tractor and farm equipment manufacturing.
Tractor PK
It is one of the leading tractor exporters of Pakistan. It offers a massive range of tractors made up of high-quality material and helps farmers accomplish their respective farming goals. They deal with all types of farm implements like,
Disc Plough
Disc Harrow
Boom Sprayer
Farm trolley
Mould Board Plough
Tractors PK lead in the world of exporter of agricultural tractors and all types of farm implements needed for farming from Pakistan to Africa especially in Ghana. They deal in two main tractors brands,
Massey Ferguson Tractors
With years of experience in tractors, Massey Ferguson modified their tractors according to the farmer's needs. Tractors PK has 50hp to 85hp ranges of tractors introduced by Massey Ferguson.
New Holland Tractor
These are the world leaders in the tractor industry, offering every farming implement with tractors of various types. Tractor PK supplies these tractors all over the world with the assurance of originality.
Car Junction
Car Junction is a highly respected vehicle dealer initially located in Japan and has spread their offices worldwide. They all deal with the tractor supplies, selling them at a reasonable price.
They deal with the tractors and have a stock of other vehicles of leading brands like Toyota, Nissan, and Mitsubishi. But if you want a car from any other brand, they can arrange it for you by their contacts with every vehicle brand.
They offer the Japanese used tractors for sale at a reasonable price at which customers get to agree. These discounted stock of tractors are from the most leading brands like
Massey Ferguson
Kubota
New Holland
John deere
Ford
With the most satisfied customer, they have become the most leading and trustable tractor exporters. They export them worldwide from the Asian countries to the eastern parts.
Massey Ferguson Ghana
The prominent agricultural tractor and the manufacturer of high-ending farming implements award go to Massey Ferguson Ghana as they have been ruling the tractors market for over a half-decade. Their tractors had been loved by most of the farmers worldwide because of it's finest quality and capability.
Massey Ferguson tractors in Ghana had become the leading one because the tractors they offer are the most inexpensive, accessible, and can function efficiently. The manufacturing of different horsepower tractors according to climate change catches the attention of the Massey Ferguson customers. The improved harness set came with heat shrinkage; the most shocking is the waterproof couplers. Massey Ferguson tractors came with the Mid-Mounted bigger balancer for smooth running and reduced engine vibration. These tractors have Hydraulically actuated and oil-immersed multi-disc brake systems.