South Africa's agriculture industry is a vital contributor to the country's economy, with approximately 30% of its workforce employed in this sector. For this reason, it is crucial that farmers have access to high-quality farm equipment. When it comes to tractors, investing in a reliable and efficient machine is essential for the success of any farming operation. Tractors PK is committed to supplying farmers in South Africa with brand-new tractors of the highest quality. This blog post will explore the benefits of investing in a high-quality tractor.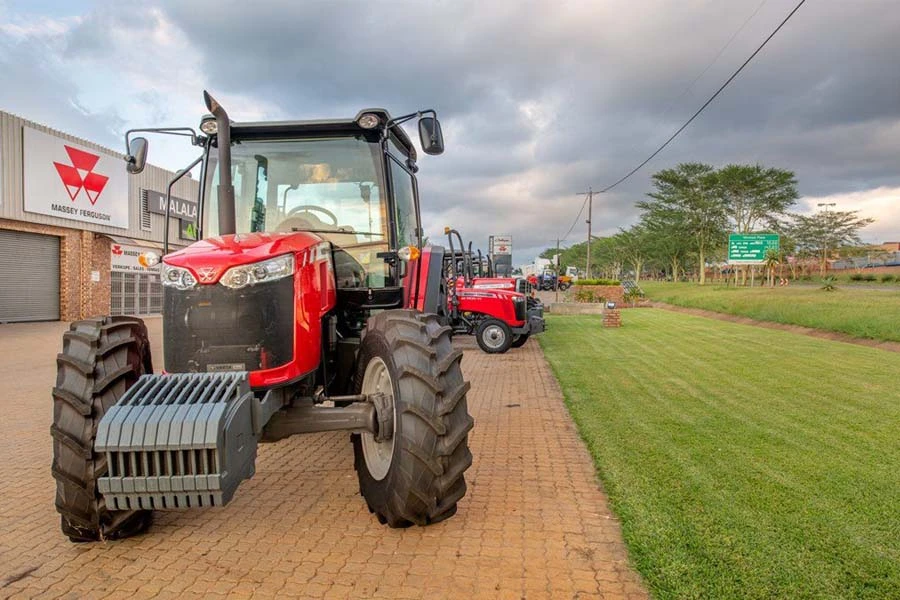 Increased Efficiency: One of the most significant benefits of investing in a high-quality tractor is increased efficiency. A quality tractor will have better fuel economy, require less maintenance, and cause fewer breakdowns, leading to less downtime in the field. With a reliable and efficient tractor, farmers can complete more work in less time, which means increased productivity.
Compatibility with Implements: A good quality tractor will be compatible with a range of implements, making it highly versatile. We offer a wide variety of implements, including ploughs, cultivators, seeders, and harrows, which are specially designed to work with their tractors. Investing in a quality tractor and accompanying implements will equip farmers with the tools necessary to handle all aspects of farming.
Comfort and Safety: Operating a tractor can be physically demanding and even hazardous, especially when using older or poorly-maintained machines. Investing in a high-quality, homologated tractor from us offers increased comfort and safety as modern tractors are designed with features such as power steering, air conditioning, and safety cages. Our tractors have also undergone rigorous testing, ensuring they meet safety standards, and providing peace of mind for the operator.
Value for Money: While buying a high-quality tractor may seem like a significant investment, it's crucial to consider the long-term value. Quality tractors are built to last, with better durability, reliability, and resale value. Besides, purchasing a new tractor can be more economical than constantly repairing and maintaining older machines.
Improved Crop Yield: Ultimately, investing in a tractor from us will help farmers achieve an improved crop yield. With increased efficiency, versatility, comfort, safety, and long-term value, farmers can ensure a stable income for years to come. The tractors come equipped with the latest technology, including precision farming, GPS, and telematics, to enhance crop management and thus improve crop yields.
Tractors PK is dedicated to providing farmers in South Africa with high-quality, brand-new tractors, and accompanying implements, to help them achieve success in their farming operations. By investing in a quality tractor with us, farmers can improve overall efficiency, versatility, comfort, safety, and value for money while achieving improved crop yields. It's clear that Tractors PK is the right choice for any farmer serious about their farming operation.