Botswana is a country with a rapidly growing agricultural industry, and farmers are always in search of innovative solutions to improve their farming techniques. Massey Ferguson, a leading company in the tractor industry, has been providing quality agricultural solutions globally for over 165 years.
Massey Ferguson is one of the most respected tractor brands globally, providing farmers with diverse tractor options that come with a variety of features. Farmers can choose from a wide range of tractors depending on their farming needs, including horsepower, transmission, draft control, 3-point hitch, and more. The choice of tractor depends on factors such as soil type, crop type, land size, and farming techniques. Massey Ferguson offers top-notch agricultural solutions that cater to all these needs.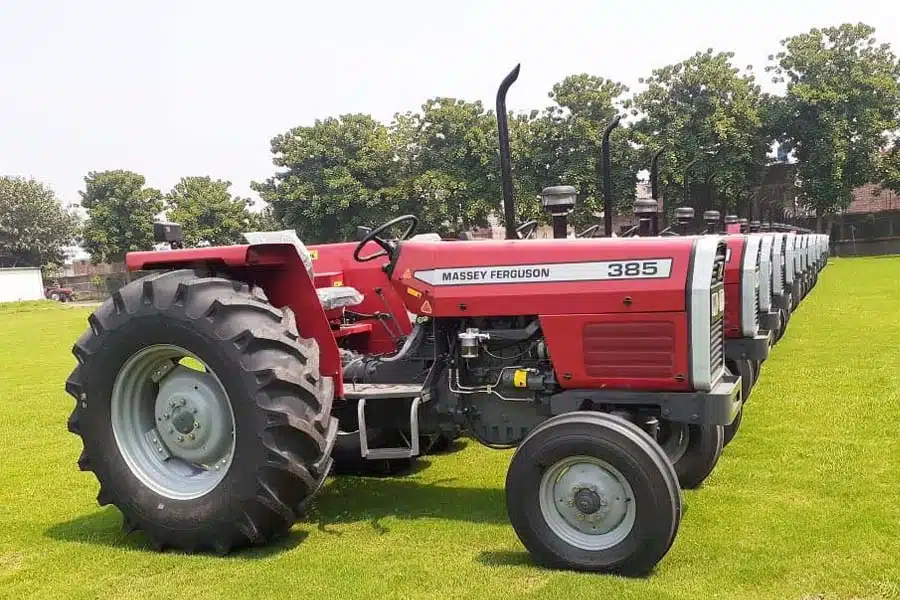 Tractor Importers in Botswana can get quality tractors of Massey Ferguson at affordable prices compared to other brands. We offer a range of tractors that suit the farming needs of every farmer, with prices starting from as little as $5,000. Farmers can purchase tractors in Botswana through our official website. Furthermore, spare parts are also available in Botswana, making it easy and affordable to conduct maintenance and repairs.
Massey Ferguson tractors offer several benefits to Botswana farmers. They are designed to be robust and durable, ensuring that farmers can use them for an extended period with minimal wear and tear. The tractors also offer high fuel efficiency, enabling farmers to save a considerable amount of money in fuel expenses. Additionally, the tractors come with advanced technology that makes them easy to operate and maintain, keeping farmers at ease throughout their projects.
With Massey Ferguson, farmers get the support they need to ensure they get the best out of their tractors. We have a team of skilled technicians and trainers who provide valuable support to farmers on how to use and maintain their tractors. Farmers can also access an extensive range of resources through our website, including manuals, instructional videos, and online support.
Massey Ferguson is the go-to choice for innovative agricultural solutions for Botswana farmers. With a wide range of tractors available at affordable prices, farmers get to enjoy the benefits of durable, efficient, and easy-to-maintain tractors while getting the support they need to ensure that their projects are successful. If you are a farmer or tractor importer in Botswana looking for reliable, innovative agricultural solutions, Massey Ferguson is the answer. Contact our customer representative today and experience the joy and benefits of using a quality tractor solution!