What is the best Massey Ferguson tractor?
Tractors are important to a farmer and his field because it is the tractor that makes work easier, simpler, and quicker in all aspects. Massey Ferguson is the world's largest seller of tractors and is a company that was initially based in Canada but after it was purchased by AGCO, its headquarters shifted to the USA. These machines are heavy-duty and made to last long; even the used tractors of this company are reliable and never cause any disappointment. We have made a selection of three tractors which are known to be the best at their job and are also popular among farm-owners.
Massey Ferguson MF-240 Tractor
The MF-240 in its sparkling red color is a classic looking tractor which has a horsepower of 50. It is capable of carrying out everyday duties around the farm as it is provided with accessories that help attach almost any implements to it. This one machine is cost-effective, sturdy and one of the best when it comes to any difficult task.
Massey Ferguson MF-360 Tractor
This is a medium tractor which has an increased horsepower of 60. This has been famous among medium to large farm owners since it is able to do heavier tasks faster than other counterparts. The MF-360 is a fine addition to the Massey Ferguson Tractor family. If the above two tractors are not what you are looking for and your need supersede their strengths too; then there is the option of the Massey Ferguson MF-360 tractor which is the biggest beast of the all.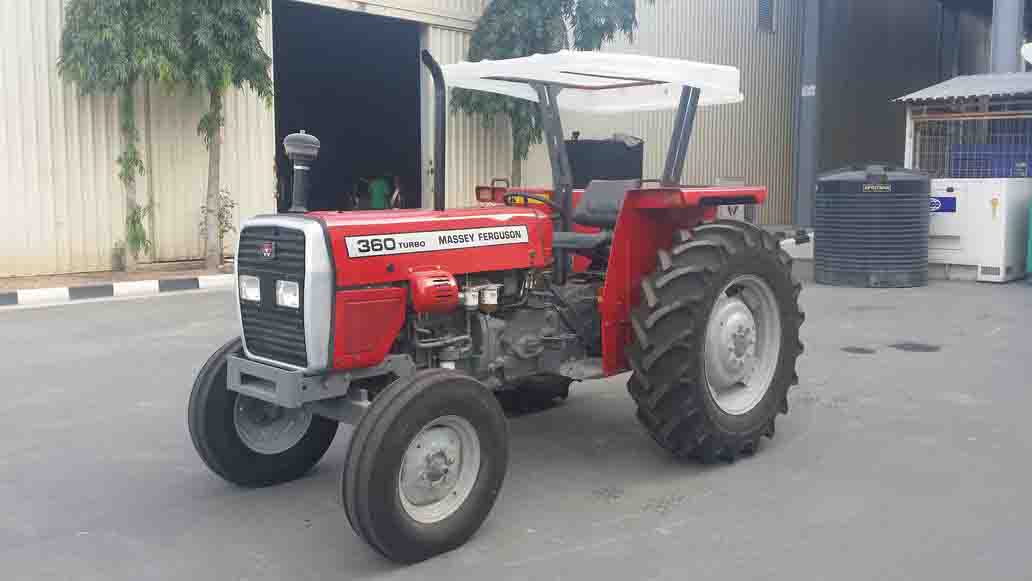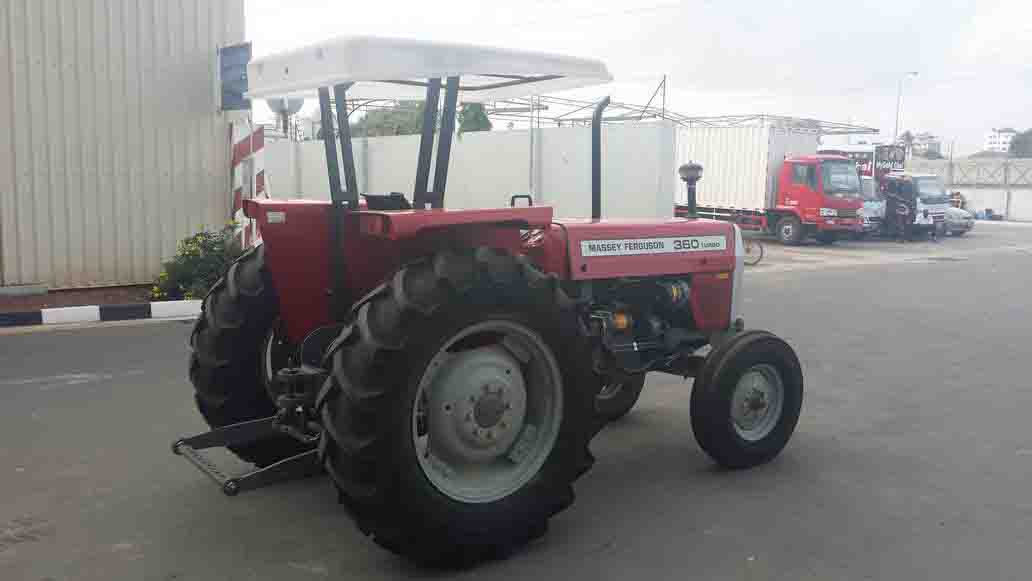 Massey Ferguson MF-385 Tractor
The biggest tractor of them all; this machine has a horsepower of 85 HP, it means that it has been made for carrying out strenuous work with ease. The tractor's power ability when coupled with other exciting features and implements can really bolster your field work capability. Whether you purchase a new or used Massey Ferguson tractor these machines are bound to get the work done without any stoppages or gradual decay. Farmers have been satisfied by these tractors for a long time now and it has MF has become a name of quality and great agricultural equipment. Do not haste your decision but think properly before making the choice between going for a used tractor or a new one. Both decisions have their advantages and opportunity costs; so choose wisely and work with 100% satisfaction.