The agricultural sector in Ghana is one of the main sources that can reduce poverty among households. Farmers have a very low income all thanks to the several economic factors that exist in Ghana. These include high input costs, limited access to credit, limited access to mechanisms, high post-harvest losses and a lack of market information of their crop. An increase in production requires inputs such as fertilizers, insecticides, machinery, etc.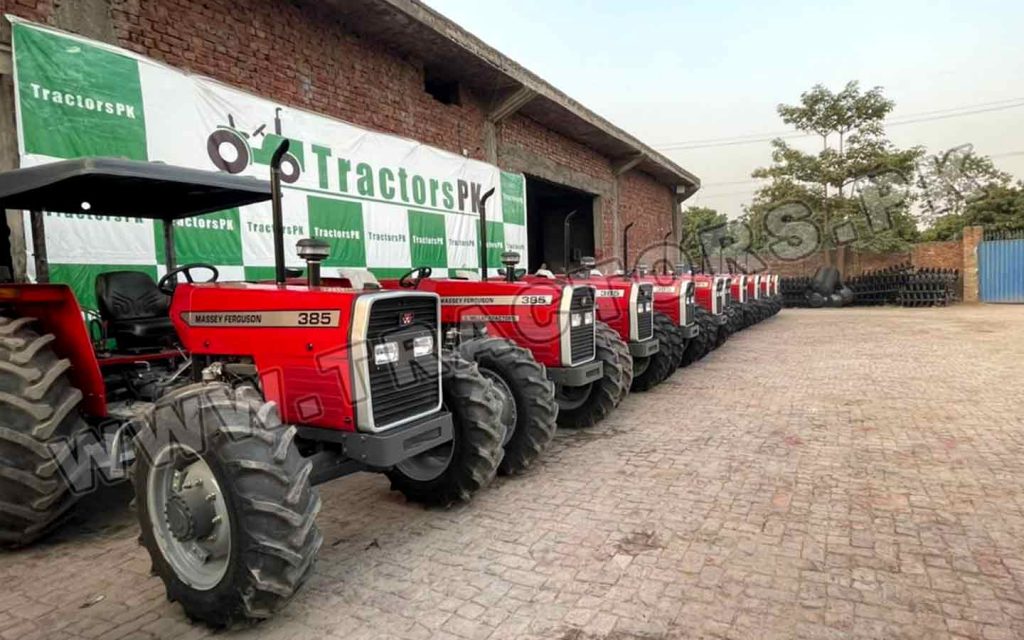 In the farming industry, one of the essential machinery are tractors. Tractors make the farmer's job easier, faster and simpler. Among all the different tractors available in the market, Massey Ferguson a leading brand. Massey Ferguson is the largest tractor manufacturer in the world. These tractors are heavy-duty and long-lasting; even secondhand Massey Ferguson tractors are dependable and never cause any work interruptions.
Tractors have traditionally been used in farming to mechanize a variety of agricultural tasks. Tractors assist farmers by providing mechanical power to execute farming activities with minimal effort. Tractors are commonly used to transport a range of farm equipment for planting, plowing, harvesting, and cultivating crops, in addition to normal lawn care, landscape upkeep, clearing bushes, and spreading fertilizers. They also profit from the ability to transport equipment and themselves.
Farmers from all over the world choose Massey Ferguson due to its power, abilities and diversity. Massey Ferguson tractors come fully equipped with all of the tools and functions that farmers require. These tools include disk harrows, disc ploughs, mouldboard ploughs, subsoilers, and trailer & transport boxes.
Each of these implements have their own function that helps the farmer to easily complete his agricultural tasks. These tractors have been specifically developed to perform in harsh land conditions, and their tires' grip can easily be adjusted to suit the terrain.
Massey Ferguson has been built with a sturdy body. It is composed of rust-resistant material and a high-quality engine and a strong internal machinery. These tractors have been particularly developed to withstand any weather or environmental condition. There is no doubt that Massey Ferguson is the brand that will alter Ghana's Agri-economy in the future. Farmers in Ghana can utilize the Massey Ferguson tractor to its fullest and be able to benefit from it. With the Massey Ferguson Tractor, farmers can plough, harvest, plant and cultivate at twice the speed than they currently are. Due to all these advantages, it is highly suggested that Ghana makes use of the Massey Ferguson because this is what will take Ghana to a sustainable future.