Due to rising customer demand and value, Pakistan is a growing market for large farm tractor exports. Tractors made in Pakistan are widely sold to nations such as Africa, Botswana, Kenya, Zambia, Zimbabwe, Tanzania, South Africa, Uganda, and Ghana. As an agricultural market, Pakistan offers a diverse range of chances for exporting high-quality, dependable, and long-lasting tractor farming machinery to domestic and international markets.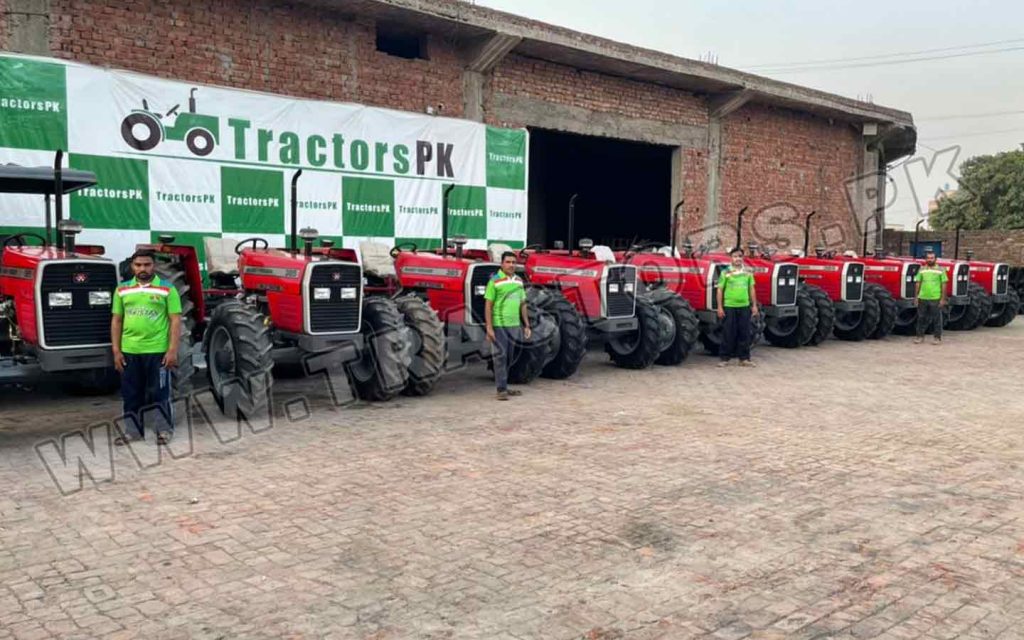 Massey Ferguson is Pakistan's most popular tractor brand, with a large number of shipments to other parts of the globe. It offers a diverse range of high-quality compact and medium-sized tractors to meet clients' specific needs. It provides farmers with durable and rugged farm tractors that are extremely easy to use and efficient, allowing them to complete all types of farming tasks in less time. It is available in Pakistan in a variety of model ranges, including the MF 240, MF 260, MF375, MF385, and MF 385 (4WD), with horsepower capacities ranging from 55 to 85 HP.
Pakistan is one of the world's biggest agricultural machinery and implements exporters, with more than 20,000 Massey Ferguson and New Holland units exported globally per year.
How to Order and Import Your Massey Ferguson Tractor in Ghana
Ordering and Importing goes as follows. The procedure is as easy as 1,2 and 3.
Choose the tractor you want from our inventory.
Get a proforma invoice from our sales team.
Then you make the payment. The payment is made in full in advance via telegraphic transfer.
Your order will be immediately confirmed once the payment has been submitted and confirmed. Then you will be issued a confirmation ledger that will contain all the details of your transaction.
Lastly, you wait for your order.
A tractor typically takes 4 to 8 weeks to arrive in Ghana. The time of the cargo is determined by the vessel calling at the various ports, the length of the sea voyage, and the obvious distance between the two countries.
Once the shipment procedure has begun, our shipping department will send you all of the necessary documentation for clearance by DHL to your selected address.
When Your Shipment Arrives
When your shipment arrives, all you have to do is hire a clearing agency. You will need to pay a clearing fee, along with the local clearance fees, and your tractor will be ready to use. We have designated clearing agents throughout Africa who can provide complete help at a low cost.
Once your shipment is cleared, you get the keys to your tractor. By following the above mentioned steps, you can easily get your hands on the Massey Ferguson tractor.