Massey Ferguson 360
is a solidly built and robust design multi-purpose tractor ideal for all kinds of agriculture activities like ploughing and crop cultivation. It offers a high demand and value for customers due to its catchy compelling looks. It is an extra power turbo tractor preferred and recommended by many farmers due to its increased fuel efficiency and a high-performance turbocharged diesel engine. The MF 360 has been designed with a heavy-duty box section adjustable front axle and support.
What engine is in a Massey Ferguson 360?
As for the performance, it provides a 60 horsepower maximum engine power capacity. MF 360 has been powered by a 3 cylinders direct-inject diesel engine for dynamic fuel performance. The T3 Diesel has been specifically designed for a powerful and forceful tractor pulling capacity. The dual high capacity fuel filters are much useful in fuel cleaning and oil refining. It provides both hand and foot engine throttle control for an easy regulating engine speed. It also provides hydraulic liquid functions like draft control, position control, response control, and a constant pumping system. The water-cooled oil-cooler effectively cools down the heated internal combustion engine for less fuel emission.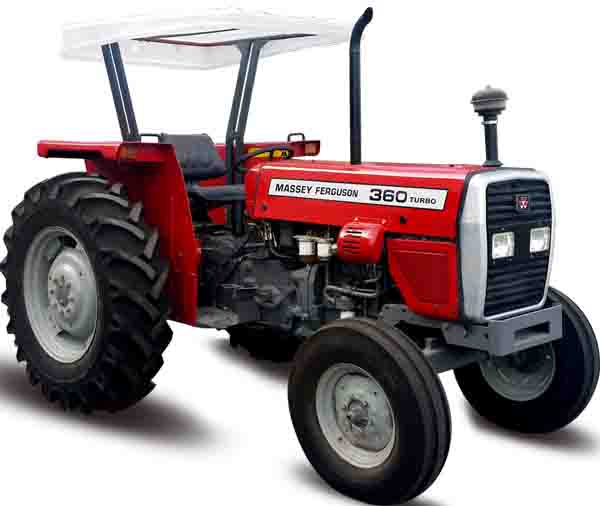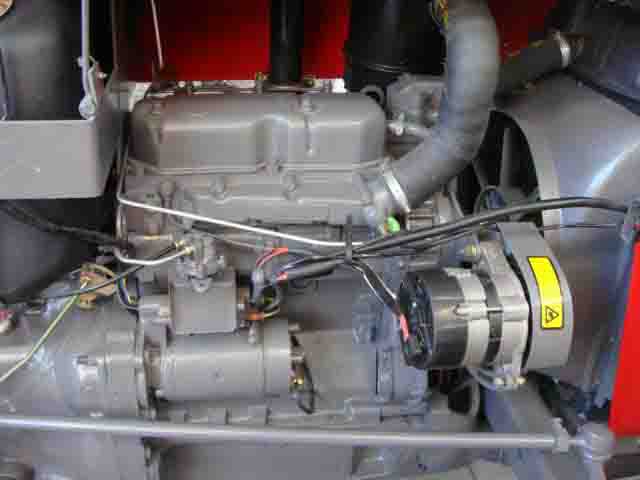 It provides a
sliding spur type transmission system consisting of eight forward gears and two reverse gears. All the manual gears are controlled by the dual-type clutch system. The MF 360 is installed with hydrostatic directional steering for easy and efficient movement. The rear axle and brakes include an oil-immersed multi-disc brake type with a hand-lever operated parking brake and a differential lock mechanical brake system.
balanced powerful front and rear tires are extremely necessary elements to help pull and drag the tractor for better farming results. Some other added tractor accessories are sun canopy, drawbar, pintle hook, and front and rear weights. Tractors PK offers the most reliable and durable top-class export quality
Brand New Massey Ferguson 360 Tractors for Sale
at the optimum discounted prices. Alongside 
tractors
, we also deal in all kinds of agricultural implements.