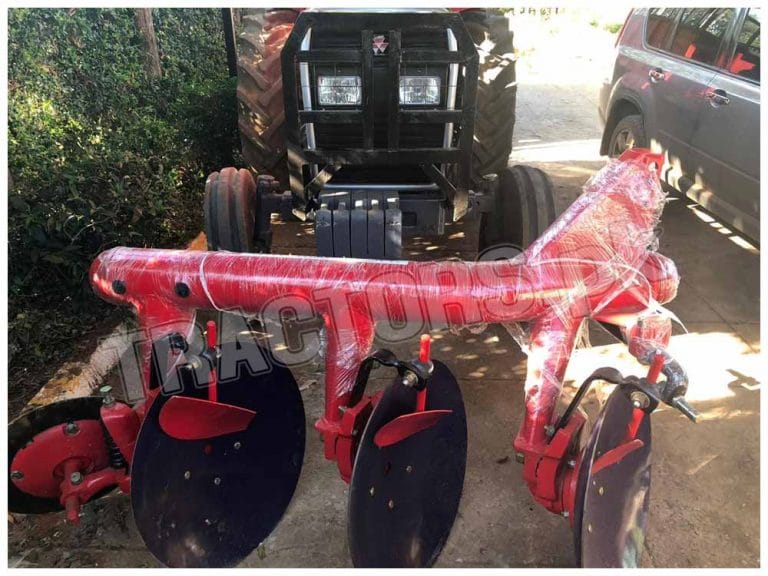 Massey Ferguson tractors are listed among the top-tier agricultural machinery in the world. Robust and sturdy in design, these tractors for sale in Ghana are equipped with latest technology specifications that give them an edge over similar tractor models of other brands. What is particularly special about these tractors is that they fit every price range due to a large variety of models, so there is something for everyone. Available in several 2WD and 4WD options, one can get their hands on a Massey Ferguson tractor in Ghana at reasonable prices by getting in touch with tractor dealers in Ghana.
Ghana's agriculture sector
Ghana's agriculture sector seems to have a mind of its own as it is a major employer of the country's workforce. Ghana produces a diverse range of crops that are thriving, such as cocoa, yams, kola nuts, grains, oil palms and timber. These crops have laid the foundation for Ghana's agronomy.
As Ghanaian citizens are realising the importance of agriculture in Ghana, steps are being taken to modernise its agriculture sector. Farmers are quickly adopting mainstream methods of modern farming to reap its benefits. This way, Ghanaian farmers can strengthen the country's industrial crops as well in a strategic move to assist local development ventures by investing in tractors in Ghana.
The advantages of modern farming
The agricultural sector of a country can be a game-changer for its economy when the right policies are implemented. Ghana's agriculture sector has the potential to contribute substantially to its economy by yielding enough to fulfil the country's food consumption demand, as well as spare some extra for exporting and bringing in foreign exchange. When farmers invest in agricultural technology, they get the opportunity to generate more income. They can be on their road to achieve financial independence by bringing in brand new Massey Ferguson tractors in Ghana.
Investments in farm equipment including Massey Ferguson tractors and farm implements in Ghana can transform the country's agriculture scene. The right agricultural equipment has the power to multiply yields and lessen costs significantly. Massey Ferguson tractors for sale in Ghana are designed to offer maximum fuel efficiency while performing to their fullest capacity. A good quality tractor is an invaluable asset for a farmer.
Massey Ferguson Specifications
A Massey Ferguson tractor can be bought in compact and utility sizes in a plethora of options available for Ghanaian farmers with reliable tractor dealers in Ghana. These come in different engine HP, in 2WD and 4WD options. Its steel hoods and fenders ensure rugged durability and stability over the years. Its dedicated engines deliver dependable torque and better per-litre performance. Massey Ferguson's Perkins engines are diesel-powered and small, hence the cabs are roomier. Its transmission system is the best, as its Dyna-VT CVT ensures smooth shifting of gears and reliable transmission.
Farm implements in Ghana, such as loaders etc., can be mounted to Massey Ferguson tractors to offer ease of performance due to the tractor's class-leading hydraulics. Additionally, these tractors consist of a flat deck for added roominess and cab suspension, which translate to an ultimate comfort level and productivity.
Buy your tractor today!
You can get in touch with verified tractor dealers at reliable Massey Ferguson tractor companies in Ghana to get your hands on this world-class and brand new tractor, as well as farm implements for sale. The expert tractor dealers in Ghana will offer you affordable financing options and your brand new tractor will be here in no time.