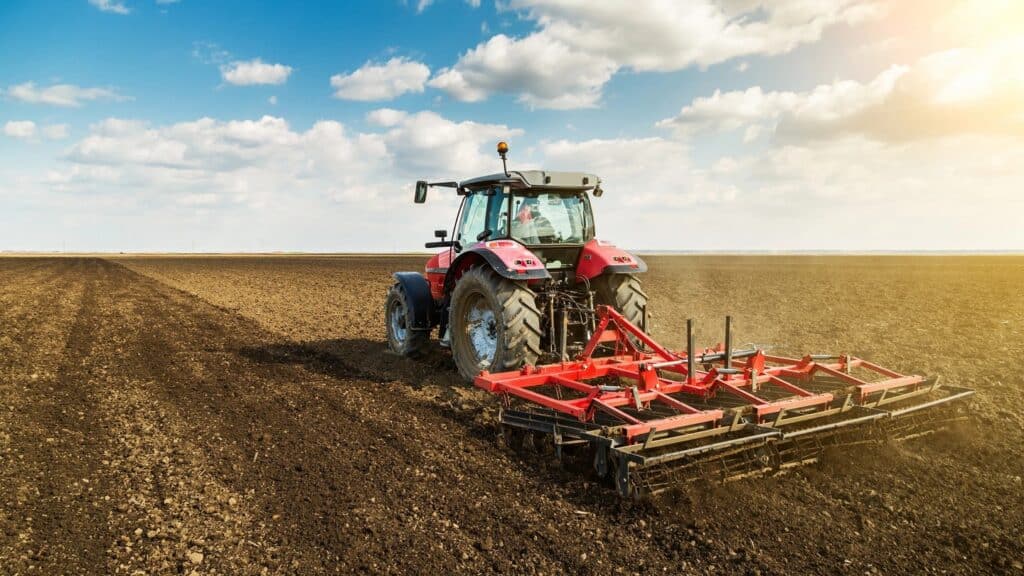 Botswana's small farmers are notoriously resource-poor and payload-challenged. This implies they are not very good at saving money and that they put a lot of strain on the planet's natural resources. Reduced purchasing power means less money spent on agricultural power and mechanization inputs, which in turn means lower land and labor productivity. Consequently, poverty is a vicious circle from which few people ever escape. A more virtuous cycle will emerge if the demand for mechanization inputs can be raised. The resultant boost in productivity will increase savings, which will fuel a rise in demand for productivity-boosting inputs like agricultural machinery. This is a self-perpetuating loop since these measures will ultimately result in higher output.
The mechanization options
There should not be any centralized authority over the mechanization choices open to smallholder farmers. Instead, it is important to listen to the concerns and suggestions of everyone who has a stake in the matter. Farmers, factories, merchants, universities, NGOs, and government agencies will all play a part. It is imperative that the private sector, such as Tractors PK, should be engaged in the provision of suitable mechanization choices, and that those participating in the supply and maintenance chains for mechanization inputs, such as tractors, farm implements, combine harvesters, etc., be able to earn a livelihood from doing so. In most cases, it is preferable to provide farmers a range of alternatives from which to choose and to provide guidance, if needed, while they make their final decision. Their goal is to set up a system of sustainable delivery assistance in which farmers and other end-users (such as service providers) may pick and choose from a broad range of agricultural power and agricultural machinery.
Sustainable Mechanization
Mechanization of agriculture on a small scale has to be a long-term goal. Gains made in the short term without considering the full scope of their consequences or including measures to ensure their durability will not lead to something productive or long-lasting. Stability in the economy and society, as well as the natural world, is essential. Farmers must see a return on their investment in mechanization, either via improved output or a higher market value for their products. For the sector to be sustainable, there need to be strong linkages between the stakeholders, and as was previously emphasized, they must all be able to make a living from their businesses, which is why the commercial and financial ties between farmers and the other stakeholders must be considered in the economic aspect.
Role of Public and Private Sectors
There has been much discussion about the failure of public sector mechanization initiatives in Botswana. It was the objective of rural mechanization services (also known as tractor hiring programs) to help smallholder farmers get access to tractor-powered agricultural machinery. The services, however, amounted to a subsidy from the government and were thus simple to eliminate whenever political priorities moved. Timeliness, so crucial for yield optimization, was often sacrificed due to the schemes' bloated bureaucratic structure, which struggled to adjust to the seasonal character of agricultural operations, leaving farmer customers disappointed. Long distances between farms were another issue, as were unreliable sources of clean fuel, the lack of readily available replacement components, and the lack of adequate maintenance and repair facilities. There are serious doubts about the long-term financial feasibility of publicly funded mechanized services, hence they were mainly dismantled. The takeaway here is that the public sector should not try to deliver mechanization for smallholder farmers, but rather should enable it.
On the flip side, it is the private sector, such as Tractors PK, that should be given the authority to provide the smallholders with the agricultural machinery that they need via market-based distribution networks. Because only sustainable business models can compete in the long run, this will guarantee a continuous supply of agricultural machinery and farm implements independent of political and economic shifts.
Role of Tractors PK
Without a doubt, Tractors PK is one of the most trustworthy tractor dealers in Botswana. To assist smaller farms in Botswana to afford tractors, Tractors PK offers financing options. Tractors PK provides small-scale farmers in Botswana with reasonably priced tractors and other agricultural machinery. Because of Tractors PK, smallholder farmers in Botswana can now relax and take pride in their work. We are confident in our capacity to see this through to completion since agricultural machinery is so dependable.