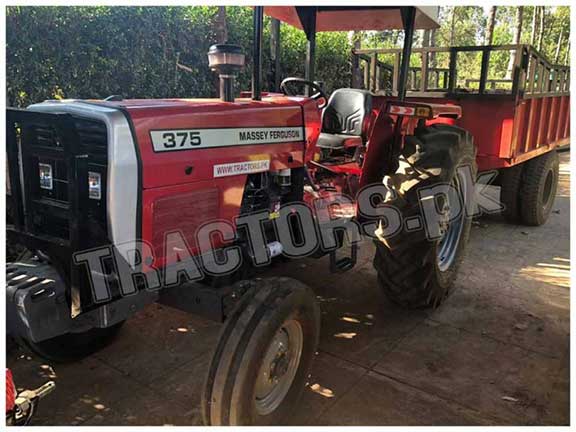 Tractors are used extensively in farms worldwide for their impressive usability and high-yielding performance ability. They have effectively replaced labor and mechanized basic to complex farming activities that are now possible in a fraction of time. A good quality tractor is not only durable but also light on the pocket in the long run due to its minimum maintenance costs. A tractor from a well-known brand is a one-time investment as compared to a cheap one due to its long-lasting performance.
Massey Ferguson tractors are generally a good fit for farmers as they are available in a large variety so that every farmer gets to choose a model that better fits his farm. Massey Ferguson tractors are available with trusted tractor dealers in Uganda in compact, utility, and high horsepower ranges in a variety of series.
Agricultural Mechanization in Uganda
Uganda has a favorable climate and soil which has led to its agricultural success. Its fertile soil and arable land has the best agricultural potential in Africa. However, only 35% of the country's arable land is being cultivated. This impediment is due to the farmers' lack of mechanization and poor-quality seeds. Pest infestations, poor post-harvest practices, lack of modern knowledge and technology are some of the factors that have resulted in the vulnerability of yields to extreme climate conditions.
With the introduction of mechanization, Ugandan farmers can benefit from the use of tractors and farm implements that have proven the ability to multiple outputs. The issue of low technological adoption can be countered by implementing the mechanization of farms which will transform the country's economy and make farming far more profitable for small and commercial farms.
Reach out to Verified Tractor Dealers in Uganda
Reliable tractor companies in Uganda have a wide variety of Massey Ferguson tractors in various horsepower ranges. Smallholder farms in Uganda can go for a utility or a compact Massey Ferguson tractor to optimally tap their farms' production capabilities. Their performance speaks for itself as even the utility tractors are impeccably efficient and long-lasting. The engine of a Massey Ferguson tractor is enriched with excellent advanced technology features which ensure efficient and timely farming. These engines make maximum fuel efficiency possible while meeting the international standards for gas emission. Its popular Dyna-VT transmission system makes the way forward far less damage and wears as compared to other agricultural tractors.
Getting in touch with a reliable tractor company in Uganda will pave the way for a smooth and transparent transaction process. The company will match you with the best tractor model for your farm at a market competitive price. The Massey Ferguson tractors come with a two-year warranty and 24-hour customer support offered by verified dealers globally. Choosing the right brand of tractors can be quite a challenging task as there are several different options in the market. However, choosing a Massey Ferguson tractor guarantees optimum performance and unmatched longevity and durability. Ugandan farmers are sure to secure the best deal possible on a brand new Massey Ferguson tractor that makes low fuel consumption and high outputs possible.