It is no secret that tractors are essential agricultural machinery used extensively in modern farming. The Massey Ferguson tractors have been around since 1957, available in a diverse range of series. But is a Massey Ferguson tractor worth it?
The Massey Ferguson tractors are known for their durability and are easy to maintain. Farmers worldwide use them for a variety of farming purposes. They are reliable tractors that have served a majority of agricultural industries worldwide.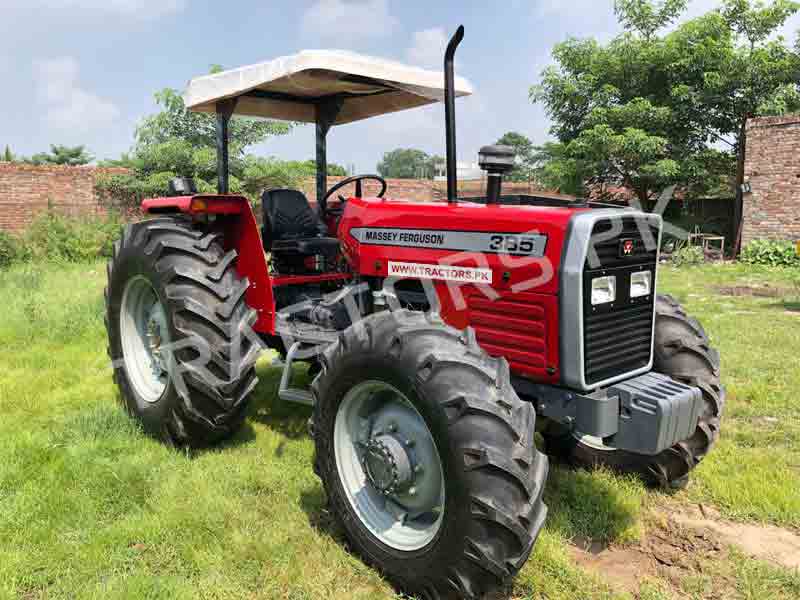 A Versatile Product Range
Massey Ferguson tractors come in several horsepower models as they range from subcompact, compact, mid-range, and utility tractors. These tractors are used with a diverse range of farm implements produced by the same manufacturers to serve a variety of purposes. When these farm horses are used along with various farm implements, they become more productive and versatile.
Long-lasting and Durable
When rating the quality of a tractor, one must take into account its durability, warranty, efficiency, design, reliability, and productivity. And the Massey Ferguson tractor does not disappoint. Farmers around the world are more likely to opt for Massey Ferguson tractors as opposed to their counterparts due to their incredible performance and longevity.
The Massey Ferguson tractors are valued for money as even the compact and utility tractors perform much efficiently as compared to high horsepower tractors of other brands. You can also get your hands on a Massey Ferguson tractor of 200-215 horsepower ranges if you want to go all out. The brand's product range is quite impressive with tractors ranging from 22 hp to 225 hp. It includes several series of compact, mid-range, low horsepower, and high horsepower series.
Powerful Engines with Advanced Technological Features
The engines are equipped with advanced technology that has simplified farming processes. These engines are built according to the Tier 4 – interim emission standards and are environmentally friendly. The four-cylinder engines guarantee fuel efficiency with optimum performance. The Massey Ferguson tractors have built a remarkable image over the years due to their powerful engines.
Massey Ferguson's transmission system is one of the best you can get your hands on, as it comes with high working speed without having to repeatedly step on the clutch pedal. This translates into a durable tractor that is susceptible to less damage and wears, keeping maintenance costs at bay.
Warranty and Support
Massey Ferguson tractors are a favourite among farmers due to their impressive build and quality. With experience of several decades in the agriculture industry, the tractors come with a two-year warranty and 24/7 support offered by local tractor dealers worldwide.
Massey Ferguson tractors are farm workhorses that perform a significant amount of workload every day. A Massey Ferguson tractor stands out from the crowd due to its sturdy build and impressive reputation with users spread all across the world. Get your hands on your brand new tractor by getting in touch with a local tractor company in your region.
What is the best tractor company?
Tractors PK is one of the best tractor dealers/companies that offers the Brand New Massey Ferguson Tractors for Sale in African countries especially in Botswana, Kenya, Ghana, Nigeria, Zimbabwe, Tanzania, Zambia, Uganda, Cameroon, Angola, Algeria, South Sudan, Mozambique, etc.