Massey Ferguson brand is a popular and solid name in the agriculture industry. This is due to the tractors' reliable performance, versatility, and incredible longevity.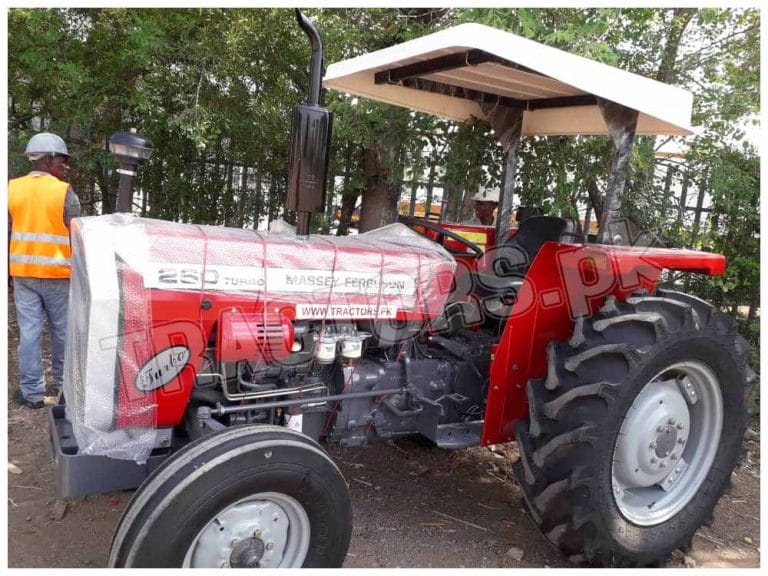 Efficiency
The Massey Ferguson tractors come in a variety of models and horsepower ranges to choose from. Their compact and utility tractors perform quite well and are often mistaken for high horsepower ones. Massey Ferguson also has high horsepower row tractors. Their engines are equipped with advanced technology that will make your farming processes worthwhile. In this range, you will be getting four-valve cylinders, electronic engine management, high-pressure fuel injection, as well as turbochargers. Their engines are up to the Tier 4 interim emission standards and are environmentally friendly.
Most of the models are quite fuel-efficient due to their four-cylinder engines which ensure minimum consumption of fuel. These tractors also feature the SCR technology that guarantees optimum performance with maximum fuel efficiency.
Durability
Massey Ferguson tractors are durable due to their Dyna-VT transmission system. This transmission ensures extra working speeds without having to step on the clutch pedal. The Dyna-VT transmission tractors also suffer less wear and tear and are more durable.
Some of the Massey Ferguson tractors have components that are maintenance-free. This means you do not have to worry about them wearing out. They feature engines that require 600-hour maintenance intervals. This translates to 25 days of non-stop work before giving it some rest.
Cab design
The Massey Ferguson tractors feature a great cab design which means a lot of room and convenience, as well as enhanced visibility. You can choose from a variety of mount options including spring shock suspension, rigid mount, or hydraulic suspension. Some models also come with a Visio roof, which is an essential component during bale stacking or truck loading, as it offers a clear view of the loader.
Construction
The Massey Ferguson tractors are well-built and sturdy. Some models feature a solid metal hood. These metal hoods are comparatively stronger than plastic hoods, hence less prone to damage. However, the company's compact models feature plastic hoods which may not be that reliable.
Massey Ferguson Tractor Models Range

The Massey Ferguson tractors come in an impressive product range. Its utility tractors include the MF-240, MF-260, MF-360, MF 375, MF 385 2WD, and 4WD, which all range from 50 hp to 85 hp.
Such a variety ensures that there is a tractor for everyone ranging from low horsepower to high horsepower.
2WD and 4WD Massey Ferguson Tractors
Massey Ferguson has a diverse range of four-wheel drive and two-wheel drive tractors. With 4WD, one is bound to get more traction, more drawbar power, increased fuel efficiency, increased work speed, and more tyre wear. Progressive farmers prefer 4WD tractors over 2WD ones. However, some models like the MF 385 2WD and MF 385 4WD are sister models as they have the same engines and specifications with a horsepower of 85.
No matter which Massey Ferguson model you opt for, you are sure to get high productivity with minimum fuel consumption. Contact your nearest tractor dealers to get your hands on your brand new tractor now.
Contact Tractors PK a trusted tractor dealer for good prices on Massey Ferguson tractors for sale in Africa & the Caribbean.