Tractors are considered a necessity in agriculture and have been providing services in farms since decades. Tractors have mechanised agriculture and perform a wide variety of tasks like ploughing, harvesting, field maintenance, spreading fertiliser, routine lawn care, etc.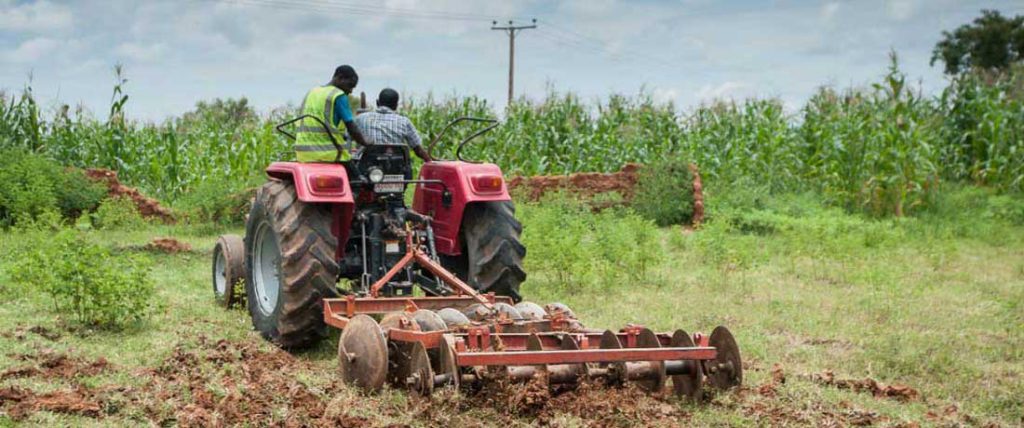 Use of Agricultural Tractors
Both small farms, as well as large scale farms, can benefit from the use of agricultural tractors. Tractors come in a versatile horsepower range. Farmers can choose from a wide variety of compact, subcompact, utility or high horsepower tractors according to their specific needs. The tractors available in ranges of 15 hp to 40 hp are used for harvesting, ploughing and other heavy-duty tasks. Whereas, the smaller and compact versions are suitable for gardening and mowing tasks.
On the other hand, the diesel or utility tractors are suited for complex farming tasks with horsepower ranging from 45 hp to 110 hp. Farm implements are mounted to diesel tractors to get various jobs done.
The Massey Ferguson tractors are a durable and versatile option as they are equipped to perform several simples to complex tasks on a daily basis. Fuel efficiency is also a plus.
Durability and Strength of Brand New Tractors
Farmers can benefit from the use of tractors, especially in tough farming tasks. Running over rough terrains is not challenging anymore, thanks to brand new tractors of extra strength and durability. Their powerful engines are designed to run over rough and uneven land as well as haul heavy loads with ease. Power steering and special shift controls have simplified farm operations to quite an extent.
Modern tractors like the Massey Ferguson and New Holland tractors are prone to less wear and tear over the years as compared to their predecessors.
An integral part of Modern Farming
The term "modern agriculture" simply does not sit well without the mention of tractors.
Tractors are an integral part of agriculture as they raise productivity and yields significantly. According to modern farmers, best farming is only possible with the help of agricultural tractors.
Tractors are a substitute for labour as they provide the machine power for farming tasks. Routine maintenance, as well as complex farming tasks such as cultivation, ploughing and harvesting, are now done quickly with the use of tractors.
An asset for agro-based economies
Agricultural economies rely on the use of tractors and various farm implements in order to flourish. The use of tractors has improved overall farming, leading to higher yields. Several countries have been able to achieve self-sustenance and food security through a tremendous increase in their production due to tractors. Due to their remarkable role in farming, tractors are a must-have product that can easily be purchased from any local tractor dealer in your country. The Massey Ferguson tractors and the New Holland tractors are reliable brands in the agriculture field and can be found at any tractor company in your region. Get your hands on your brand new tractor now and improve your farming without wasting any more time.
What is the best tractor company?
Tractors PK is one of the best tractor dealers that offer Brand New Massey Ferguson Tractors for Sale in African countries especially in Botswana, Kenya, Ghana, Nigeria, Zimbabwe, Tanzania, Zambia, Uganda, Cameroon, Angola, Algeria, South Sudan, Mozambique, etc.