As a farmer, investing in a tractor is one of the best decisions you can make to increase efficiency and profitability on your farm. However, before purchasing a brand-new tractor for sale in Nigeria, it is important to prepare your land for tractor use to ensure your investment does not go to waste. In this blog post, we will discuss some important steps you need to take to get your land ready for tractor use in Nigeria.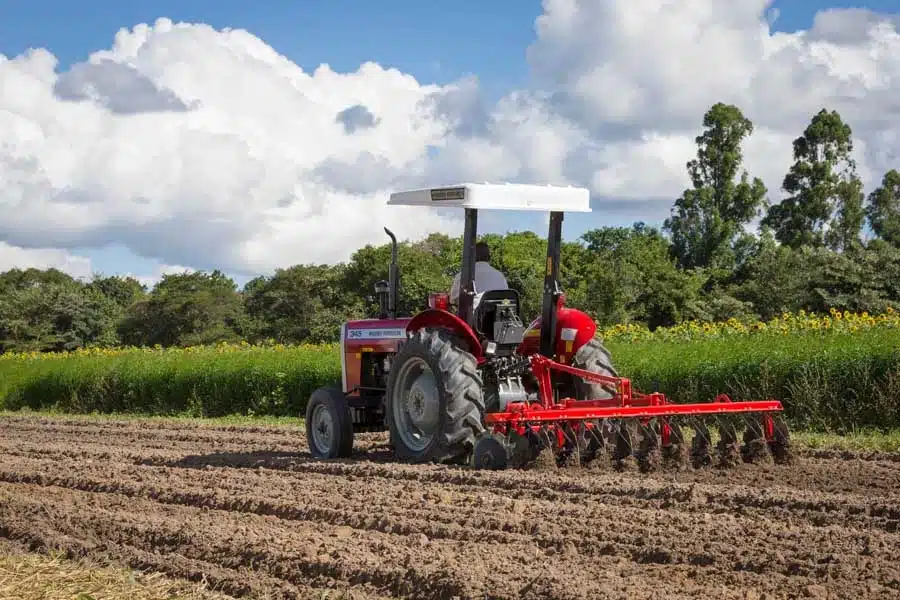 Clearing your land
The first step in preparing your land for tractor use is clearing it. This involves removing all debris, trees, bushes and rocks from your farm. You can do this manually or by using implements such as a bulldozer or a backhoe. Clearing your land allows you to have a clear view of your land, making it easier to plan your farming activities and ensure that you are getting the most out of your new tractor.
Leveling your land
Once your land is cleared, the next step is to level it. Leveling helps to improve drainage and ensures that water is evenly distributed throughout your farm. This is especially important in Nigeria where heavy rainfall can cause soil erosion. Leveling also ensures that you can easily use your tractor to plough and till your land, enabling you to plant crops faster and more efficiently.
Choosing the right implements
When it comes to tractor use in Nigeria, choosing the right implements is crucial. The type of implements you choose will depend on the crop you want to be planting and the size of your land. Tractors PK offers some of the best quality implements that can help you achieve your farming goals while saving you time and money. From ploughs to seeders and harvesters, we have everything you need to get your farm up and running.
Testing your soil
Before planting any crops, it is important to test your soil. This helps you to determine the pH levels of your soil and which nutrients your crops need to grow. Soil testing services are quick, affordable and highly accurate, providing you with all the information you need to ensure that your crops are healthy and profitable.
Maintaining your tractor
Finally, it is important to maintain your tractor to ensure it lasts long and gets the job done effectively. Our trained technicians can help you by sharing information on how to maintain and repair your tractor. We understand that farming can be challenging, which is why we offer excellent after-sales service and support to ensure that your tractor remains in top shape throughout its lifetime.
Preparing your land for tractor use in Nigeria involves several important steps that can help you to get the most out of your investment. These include clearing and leveling your land, choosing the right implements, testing your soil, and maintaining your tractor. By taking these steps, you can increase efficiency, reduce costs and improve profitability on your farm. At Tractors PK, we are committed to helping farmers in Nigeria achieve their farming goals. Contact us today for more information on our brand-new tractors for sale and quality implements.