Even though it is able to produce enough food to sustain its own people, the DRC could feed the whole of Africa if it chose to do so. The agriculture industry has enormous untapped potential as a tool for combating poverty and fostering economic growth. Many people work in agriculture, and they are vulnerable to dangers and financial shocks that might keep them trapped in a downward spiral of poverty. However, insurance and other forms of financial protection might make it easier to deal with unexpected events.
Why crop insurance is required?
A new approach to crop insurance is based on the use of information and communication technology to facilitate the development of trade links between participants in the value chains of agricultural products. In addition to its obvious value in safeguarding smallholder farmers' incomes from the effects of pests, disease, climate change, and other forms of environmental unpredictability, crop insurance is gaining popularity as a way to encourage banks to provide credit to farmers by lowering the likelihood that they will default on loans in the event of massive crop failure. In order for smallholder farmers in the DRC to afford necessary inputs, agricultural machinery, and postharvest management services, crop insurance is a vital cog in the financial wheel.
When compared to other regions, the insurance market in the DRC is significantly underdeveloped. In addition, the nation lacks access to some types of insurance, such as agricultural coverage. In the DRC Agriculture sector's enormous potential for poverty reduction and economic growth is mostly untapped. Farmers and pastoralists in the DRC would benefit greatly from improved access to credit if agriculture insurance were to be developed, as would the resilience of families and businesses that rely on the agricultural sector.
Efforts for creating a Crop insurance market
To aid with the consolidation, integrity, accessibility, and sustainable growth of the DRC's financial system, the World Bank has authorized a Financial Sector Development Programmatic Advisory Services and Analytics (ASA) project. The improvement of agricultural insurance is one of the project's foundations. As of 2016, the legislation mandating the liberalization of the insurance market was in force, breaking the monopoly of the state-owned SONAS and allowing private investment in the sector to help reduce the protections gap.
It took four years for private insurance businesses to be given licenses to operate in the nation after the insurance industry was liberalized according to the Insurance Code of 2015. Beginning with this ASA initiative, efforts are underway to expand agricultural insurance in order to improve farmers' and pastoralists' access to credit. A more stable, competitive, and inclusive system that can provide low-cost financial services and goods is essential for development and poverty reduction, and this is thought to benefit smallholder farmers.
Agricultural insurance in DRC
Access to agricultural financing in DRC is hampered by a number of factors, one of which is a deficiency of risk management mechanisms. The insurance industry is, however, severely undeveloped. There was just one insurance company, SONAS, in the nation from 1966 until 2015. Since the Insurance Code was liberalized in 2015, the Insurance Regulation and Control Authority (ARCA, for its French initials) has been in operation since 2017. Since then, the market has seen the licensing and operation of eight insurance carriers and several brokers. At least $500 million in additional premium volume is seen as achievable for the market.
The growth of agricultural insurance would strengthen the economy by increasing the number of people covered and the number of people who have access to credit in the Democratic Republic of the Congo (DRC). The GIIF is providing funding for a World Bank Group initiative that aims to reduce the protection gap in agriculture. This will improve both the agricultural and insurance industries.
Crop insurance benefits for smallholder farmers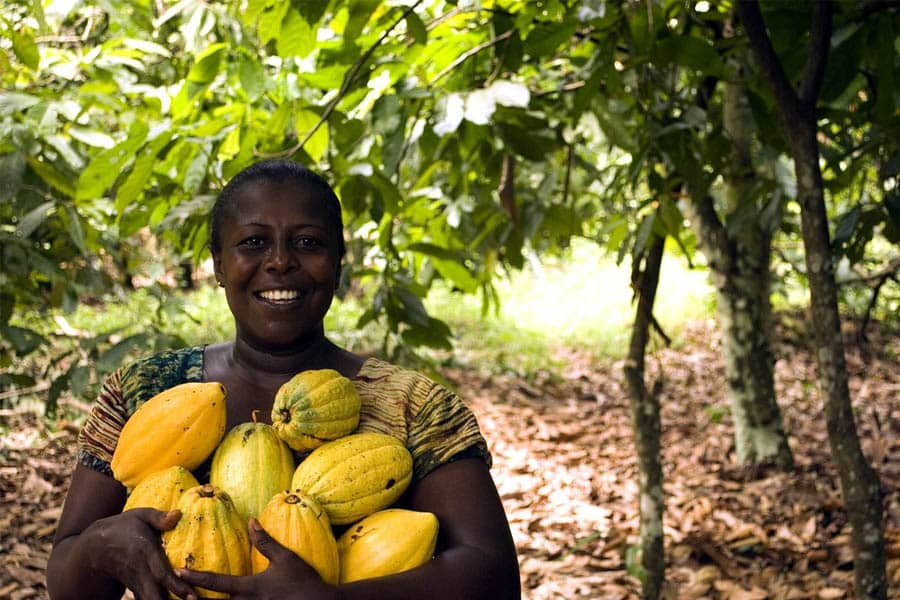 Crop insurance would provide smallholder farmers to coordinate appropriate policy actions with the insurance regulating authority (ARCA) and establish public-private partnerships and determine viable avenues for government intervention, including financial incentives (such as premium subsidies and tax exemptions), infrastructure support (such as weather stations, early warning systems, data for weather and yields, etc.), and financial education delivered via rural networks to farmers. It helps to create insurance products for the pilot and aids in the product launch while also providing training to local stakeholders on insurance to increase their knowledge and capability in these areas. Market research, product appraisal, actuarial pricing, and portfolio valuation may all benefit from the creation and distribution of analytical tools with supporting documentation. Although insurance companies do not directly provide credit, they may have a significant effect on a customer's ability to do so. When agribusinesses have solid insurance coverage, banks are far more inclined to lend to them, and they may even provide reduced interest rates. Farmers in the DRC may use that money to buy tractors and other agricultural machinery from Tractors PK, such as Massey Ferguson tractors for sale, New Holland tractors for sale, combine harvesters, and more. Small-scale farmers may benefit from Tractors PK's wide selection of reasonably priced tractors and other farm implements.