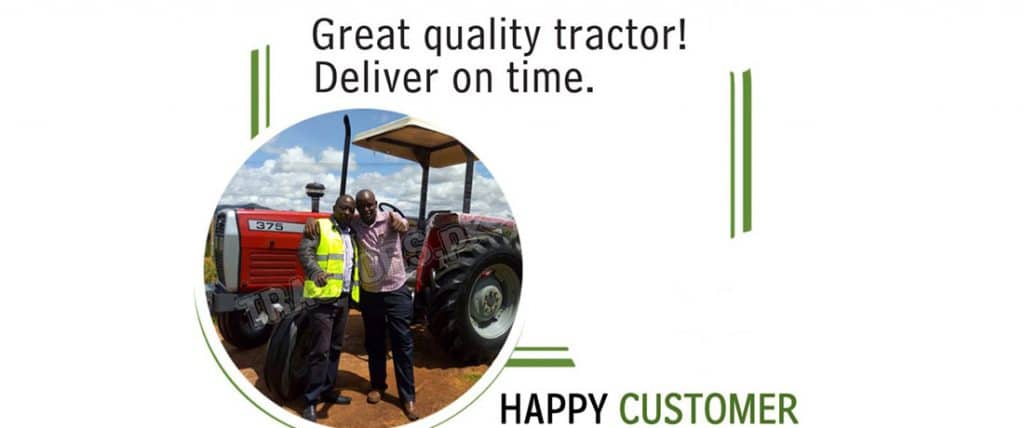 It is no secret that Tanzania's agriculture sector is its main source of food and foreign exchange earnings. The country exports tea, cashew nuts, cotton, coffee, and tobacco to sustain its economy. However, Tanzania's extreme climate conditions such as its highly variable rainfall has rendered agricultural productivity low and has led to land degradation, leaving smallholder farms vulnerable to agricultural shocks. This problem can be tackled to quite an extent by relying on agricultural equipment, which is known to increase productivity and contribute to higher yields, resulting in higher incomes for farmers. For this purpose, the farmers can get in touch with verified tractor dealers in Tanzania and let the farm equipment do its work.
Choosing reliable tractor dealers in Tanzania
When choosing a tractor dealer, one looks for a company that offers the best service, as well as timely follow-ups. The tractor dealers in Tanzania offer a wide variety of agricultural tractors and farm implements to farmers to suit their farming needs.
Tanzania has East Africa's leading tractor dealers that offer an extensive range of farm machinery and heavy equipment at market-competitive prices. A farmer can select from a vast line-up of pre-owned and brand new tractors, as well as other agricultural equipment such as farm implements.
Massey Ferguson tractors: the best in the market
Massey Ferguson tractors are designated game-changers in the world of agriculture due to their unique blend of design and latest technology. These next-generation tractors are equipped to solve your problems and pave the way for your future wealth by offering optimum performance.
When a tractor works to its optimum, a farmer can be sure to achieve higher productivity. Good quality agricultural tractors have the capability to double your yearly yields by keeping the costs at bay. Massey Ferguson tractors require minimum maintenance, in fact, some of its tractor models come with no-maintenance parts, which means reduced farming costs. These tractors are also highly fuel-efficient due to their high-quality Perkins engine.
Why mechanized farming practices are essential for your farm
The use of tractors and farm implements during farming season ensures minimum wastage of crops, hence post-harvest losses can be avoided. Using technological equipment also ensures timely pest control. Old and conventional farms that rely entirely on labor, come across various challenges, such as untimely cultivation and harvests, wastage of crops, and pest infestations. Unfortunately, these issues serve as hindrances to an otherwise high-producing farm. Therefore, it is essential for farmers to invest in quality farm equipment. The use of farm equipment also means not having to depend on the climate or rainfall for production.
Tractor dealers in Tanzania offer the best deals on farm equipment
Tanzanian farmers who want to stay within budget will be relieved to learn that most tractor dealers in Tanzania house pre-owned agricultural equipment. So for the farmers that find it costly to invest in brand new tractors can get their hands on second-hand tractors as an alternative. The pre-owned tractors are thoroughly checked and repaired before selling them to their potential new owners. Verified and reliable tractor dealers test each item before handing it over to their clients and also provide a warranty. They also stock spare parts for all the models they supply.
Buying a tractor requires substantial investment, which most smallholders farms find hard to arrange. Tanzanian farmers can benefit from tailored financing options provided by tractor dealers in Tanzania, as they are experts in their field and share their expert knowledge with their clients to advise them on the best solution to their problems. They help you choose a tractor that fits your budget and specific needs. So stop waiting and contact your nearest local tractor dealer for that tractor you have been eyeing.