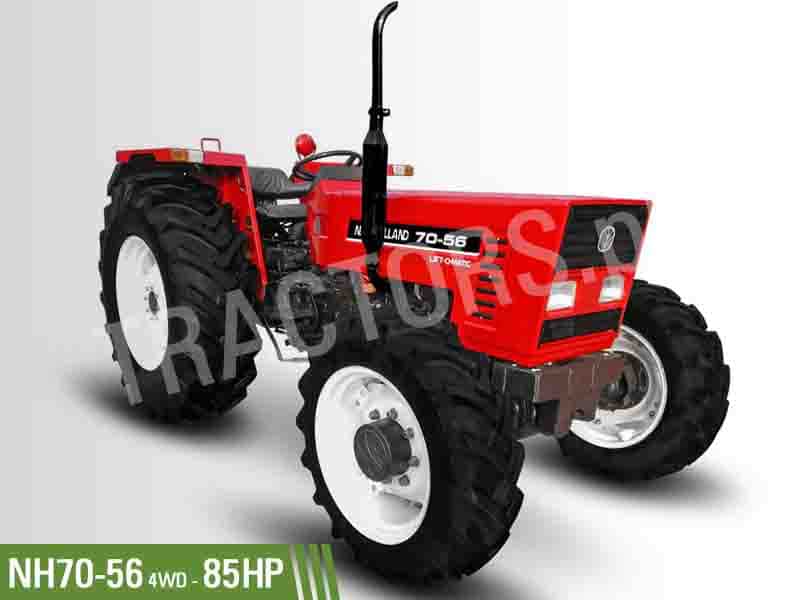 New Holland tractors are quite popular among farmers, especially in American farmlands. This tractor brand is rated as one of the top five tractor brands in the United States as well as in Australia. But the question is, is it really reliable?
A "good" tractor comes down to the preference of a buyer and what he is looking for. When tractors are utilized mindfully and maintained properly, then most tractors turn out to be highly reliable. The value of a tractor is proportionate to its intended uses. The tractor dealers in an area make a difference as well. New Holland tractor dealers in Kenya are well-known and reliable due to their expert knowledge and decades' worth of experience in the field. With their guidance, Kenyan farmers can choose a brand new or a second-hand New Holland tractor of their liking according to the size of their farms and their particular needs.
Why New Holland Tractor is the perfect choice for your farms
New Holland tractors have a commendable history in the field of agriculture as they have been around since 1865. The company builds sturdy tractors that have proven their durability over the years. Its unique tractor technology and versatility make it more productive when compared to several other tractor brands. Therefore, it is safe to say that it is a reliable tractor brand.
New Holland tractors are easy to operate and come in a vast product range. It has over 300 models to choose from. Kenyan farmers can buy its compact versions to mechanize their small size farms.
The New Hollands tractor engines feature sustainable technology and reduced emission systems. Another thing to note is that New Holland has a global support network that ensures 24/7 assistance and expert advice for its customers around the world. African farmers can take advantage of its tailored financing options offered by local tractor dealers for maximum affordability.
Kenyan agriculture and the use of tractors
Agriculture is Kenya's dominant economic sector as it employs 40% of the country's overall labor. It is the world's largest black tea exporter. However, most of its land is underdeveloped, owing to poor incentives and a lack of infrastructure, leading to low productivity. Implementation of the latest technology and awareness can spur growth in the sector.
Kenyan farmers are lagging behind due to their old and conventional ways of farming. While the country's commercial farms rely on modern methods of farming, its smallholder farms are stuck with lower outputs and pest infestations. Making investments in agricultural equipment is the need of the hour for Kenyan farmers. With guaranteed returns on agriculture, the use of the latest technology such as tractors and farm implements can change the lives of several Kenyan farmers for the better.
Invest in a New Holland tractors in Kenya to double your outputs
New Holland tractors in Kenya along with various farm implements can be used to perform basic farming tasks without any delays or wastage of crops. Post-harvest losses can also be avoided through the use of relevant farm equipment.
To get a hold of a brand new or a second-hand New Holland tractor, one must get in touch with verified tractor dealers in Kenya, who will turn your dream of farm mechanization into a tangible reality.