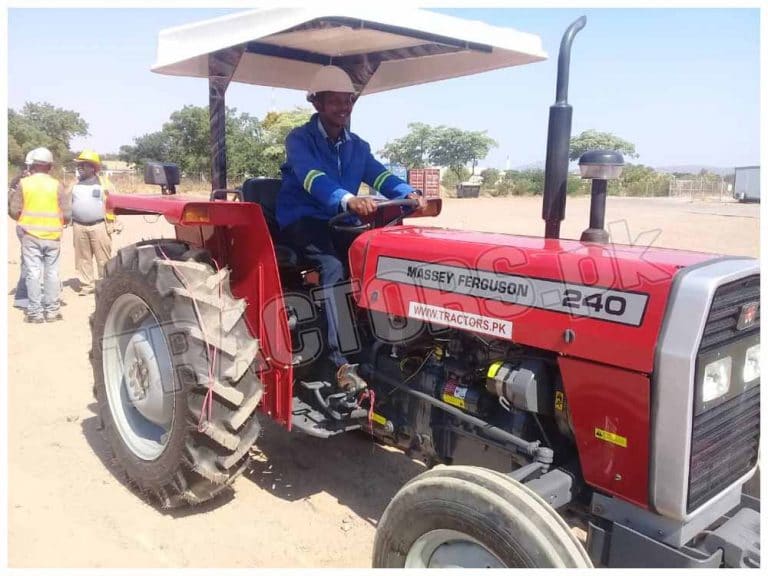 Choosing the right tractor for your farm is of utmost importance for any farmer. An agricultural tractor is usually chosen based on its engine power, fuel efficiency, and performance, as well as the size of the farm it is intended for. Therefore, an economically priced tractor that performs well is a win-win situation for farmers.
Massey Ferguson tractors for the win
A good quality tractor not only lasts long but also costs far less in maintenance. African farmers prefer Massey Ferguson tractors over others due to their reliability and durable performance that guarantees a hassle-free experience. Some of its models are especially popular among African farmers and one such model is the MF-240. An economical tractor that offers high fuel efficiency, the MF-240 comes with a powerful engine and is tested on sturdy and rugged fields.
Why buy the MF-240
The Massey Ferguson MF-240 is available at an affordable price in Kenya and is quite popular among Kenyan farmers due to its several qualities. It is a compact tractor with a 50 horsepower range. Its Perkins engine is quite powerful. This highly demanded tractor is the cheapest in Kenya when compared to other tractors of the same horsepower range.
MF-240 Specifications & Features
The MF-240 is an all-rounder. It features a spring suspension deluxe seat. It has a sliding spur transmission with 8 forward and 2 reverse gears, and a dual-clutch that ensures smooth transmission. Its manual mechanical steering enables better control, hence a smooth driving experience. The MF-240 is maneuverable and ensures easy access to service points.
This tractor has a diesel engine with three cylinders and an air cleaner. Its hydraulics include draft control, response control, and position control. The MF-240 has a lifting capacity of 1,415 kgs. It has outboard drum brakes and its parking brake is hand lever operated. The gross weight of this tractor is 1650 kg and it is especially popular for hauling purposes.
Kenyan farmers can get their hands on compatible farm implements as well when purchasing the MF-240, which include a swinging drawbar, front-end weights, a pintle hook, etc.
Kenya's agriculture sector
Kenya is a country of agriculture, as the agriculture sector is a significant contributor to its economy. A large percentage of Kenyans rely on the country's farms to make their living.
The farming business in Kenya is done on a subsistence, as well as commercial level. As the largest producer of tea and coffee, the country's agriculture sector has a vast potential to thrive in all of its fertile lands is correctly tapped. However, even today, most Kenyan farmers rely on conventional farming techniques, which is not enough to improve the livelihoods of farmers.
The MF-240 for Kenya's farms
To tackle this issue, Kenyan farmers can explore the world of modern farming by investing in technological farm equipment which will get them ahead of the game. The popular Massey Ferguson MF-240 tractor is a proven game-changer for smallholder farms due to its compact size, high productivity, and amazing fuel efficiency. With such amazing specifications, it is a tractor worth investing on. Kenyan farmers can get in touch with verified tractor dealers in Kenya to purchase the brand new Massey Ferguson MF-240 in order to improve their farms' productivity and double their yields.