Kenya's agriculture sector is a dominant one as it employs a large percentage of the country's workforce. This East African country is known as the world's leading black tea exporter. Kenya's agriculture is also a significant contributor to its GDP.
Despite the potential for higher productivity, Kenya's agriculture production is lagging behind in some ways, owing to poor infrastructure and incentives. However, the country's government is taking appropriate measures to reduce food imports by using instruments under the EAC (East African Community) agreements.
Traditional Farming is Common in Kenya
Kenya has arable land that is sufficiently fertile and relies on rain-fed agriculture. As a leading producer of coffee and tea, it is highly dependent on conventional farming techniques. However, traditional farms are mostly infested with pests and disease, and manual labour is quite slow at weed prevention measures.
Modern Farming has led to Improved Productivity
Kenya's agriculture is divided into smallholder farms and large scale private commercial farms. Smallholder farms rely on conventional and traditional methods of farming with lower outputs, whereas private farms utilise high technology, producing higher yields. Implementation of modern agricultural methods has led to the production of high-value crops which are exported. Additionally, around 41% of the local population is employed in these farms.
Investing in agricultural machinery for better yields
Kenya as an agro-based economy has the potential for higher profitability with the help of the right investments in agricultural equipment. Farm equipment improves efficiency and timeliness. Agricultural tractors guarantee higher returns in farms. Farmers worldwide are focusing on updating their agricultural machinery and like to opt for environmentally friendly options while making efforts to retain their efficiency and effectiveness.
Twice as fast as manual labour, the right agricultural machinery reduces operating costs. Agricultural tractors are a valuable asset to farms. Farmers use brand new tractors such as the Massey Ferguson tractors to accelerate everyday farm chores. Tractors in Kenya perform several jobs such as ploughing, tilling, harvesting, land preparation, planting fields, spreading fertiliser etc. It is no secret that the right farming equipment is capable of reducing a farmer's workload and results in timely and efficient farm operations.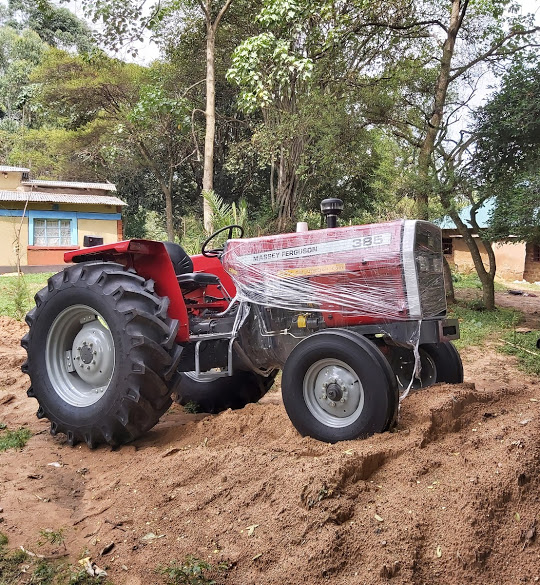 Is Massey Ferguson a good tractor in Kenya?
The Massey Ferguson tractors are a popular choice among farmers due to their efficiency and durability. These high-power machines serve a variety of purposes when used with different types of farm implements.
Durable Tractors and the use of Farm Implements
Farm implements are also important agricultural tools that are mounted to tractors to perform several harvesting, ploughing and planting tasks. Various farm implements can be easily found at any reputable tractor company in Kenya. Local tractor dealers in Kenya can be contacted for brand new New Holland as well as Massey Ferguson tractors for sale in Kenya.