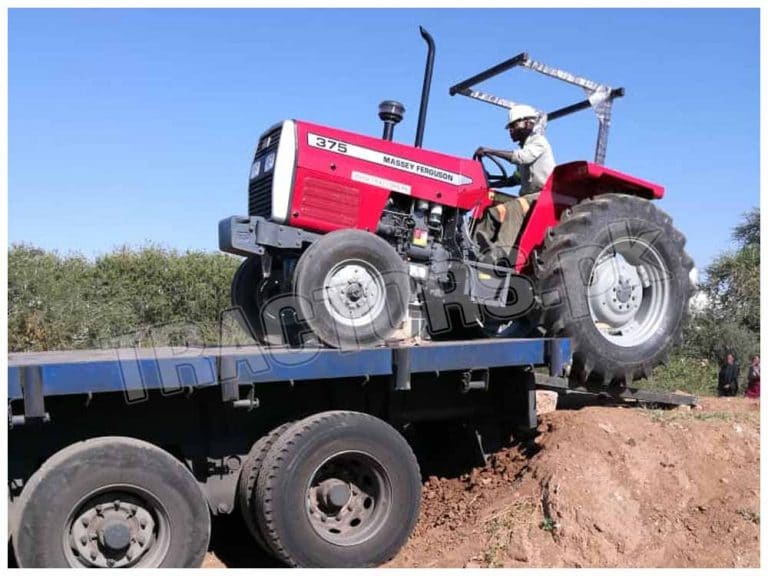 Kenya is the land of agriculture as it is the world's leading exporter of tea. Currently, there are two different types of farming techniques followed in this African country, as the Kenyan farmers are accustomed to sustenance farming as well as commercial farming practices.
Kenya's Sustenance Farming Practices
Sustenance farming relies on old and conventional farming methods. Without the use of technological equipment like agricultural tractors and farm implements, Kenyan farmers are lagging in the field of agriculture. They hardly produce enough to sustain themselves. With food security becoming an increasing challenge, Kenyan farmers can explore mechanized techniques in order to improve their farms' productivity.
Commercial Farming
Commercial farming, on the other hand, is capable of producing enough to ensure a vast supply of export products. These farmers have large-scale farms that depend on modern farming techniques and equipment.
Modern farming means technological upgrading of farms to include machinery that has effectively replaced labor. Agricultural tractors and farm implements are utilized in farms to produce timely outputs and avoid losses, especially post-harvest losses that are quite common. Pest infestations are also avoided through the use of technological equipment.
Popular Tractor brands at affordable prices in Kenya
Good quality tractors like the Massey Ferguson tractors and New Holland tractors are available in a vast variety in Kenya at trustworthy tractor companies. Tractor dealers in Kenya offer brand-new, as well as second-hand tractors in a large variety of models to choose from. These tractors are offered at tailored financing options to assure maximum affordability to Kenyan farmers.
Massey Ferguson Tractors in Kenya
Massey Ferguson tractors are a reliable brand of tractors that are popular for their durability, sturdiness, and outstanding performance. These tractors come in several horsepower ranges in compact as well as utility sizes for their wide customer base. These are available in 50-85 horsepower ranges in Kenya at market-competitive prices. A tractor within your budget is now a possibility, as you can purchase a brand new or a second-hand tractor of your choice from a verified tractor dealer in Kenya.
The Massey Ferguson tractors are available in 2WD and 4WD varieties at prices starting from KSh 1300,000 to KSh 2500,000, depending on the engine power and size of the tractor. It is also worth noting that the 4WD models are a bit on the pricier side as compared to their 2WD counterparts.
New Holland Tractors in Kenya
New Holland tractors are also a popular choice among African farmers. This tractor brand is listed among the top 5 tractor brands, which means it must be doing something right. With about 300 models to choose from, these tractors come in various horsepower ranges, so that there is something for everyone. Due to their sustainable technology adaptations, the New Holland tractors are quite fuel-efficient, as well as easy to operate.
Kenyan tractor dealers offer 24/7 customer support and custom-made financing options for everyone in order to make their transactions as smooth as possible. New Holland tractors are also available in prices starting from KSh 1300,000 to KSh 2500,000, depending on the tractor model and its horsepower range, and whether it is brand new or a used tractor.
In the end, it all comes down to what a farmer is looking for in a tractor. Any tractor that is the right fit for its intended use is the best tractor for that customer. You can get in touch with several verified dealers online to purchase your new tractor at a discounted price without encountering any hassle or delays.
Tractors PK is a trusted Pakistan-based tractor company engaged in the export of brand new Massey Ferguson tractors & Farm Implements to Kenya at affordable prices.