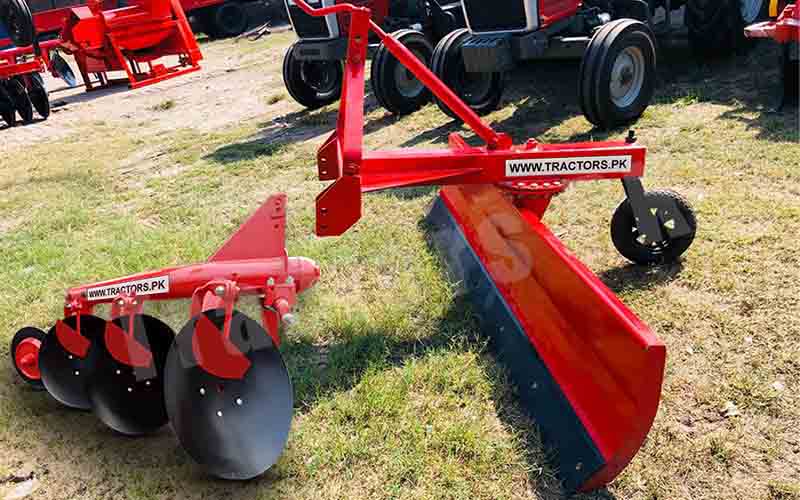 Agriculture is constantly evolving as mechanization has taken over. Technology is now an integral component of agriculture. Modern farmers cannot seem to function without the use of farm equipment. Small, large-scale, commercial, or organic farms, all rely on the use of farm machinery to get the work done.
Use of Tractors in Agriculture
In a recent decade or so, labor has been effectively replaced to a great extent by farm equipment of all sorts. Agricultural tractors are an important part of farming, as they perform all kinds of everyday tasks. Depending on the horsepower range of a tractor, it is equipped to perform various simple and complex tasks.
Tractor brands like Massey Ferguson and New Holland are market leaders due to their exceptional durability and experience of decades in the field of agriculture. Massey Ferguson is a reliable brand of tractors as they have served numerous agriculture industries, especially in Africa. It has a huge range of tractors for sale that come in compact, utility, mid-range, and high horsepower ranges. Its engine features advanced technology that promises fuel efficiency and a low impact on the environment. A compact Massey Ferguson tractor performs so efficiently that it can easily be mistaken for a high horsepower one. It is also light on the pocket, as it is a one-time investment that requires minimum to no maintenance. A brand new Massey Ferguson tractor gives optimum performance without much wear and tear.
Types of Farm implements and their uses
Massey Ferguson tractors are compatible with a diverse range of farm implements that are used for irrigation, soil cultivation, tillage, plantation, harvesting, etc. Farm implements have simplified farming and crop cultivation, as doing all this work by hand in today's age is nearly impossible. Farm implements can be purchased brand new or used from trusted tractor dealers in Ghana.
There are five important types of farm equipment which include, tractors, combines, sprayers, balers, ploughs, and mowers.
Irrigation implements keep the crops watered and include central pivot irrigation systems. These may include border discs, ridgers, etc.
Soil cultivation implements prepare the soil for cultivation. These include disc harrows, tillers, mouldboard ploughs, etc.
Planting implements are used for planting seeds and saplings. These include seed drills, transplanting equipment, bed-shape planter, etc.
Harvesting implements are used for harvesting and may include trailers and diggers.
There is other types of equipment that is used for shredding, hay-making, and loading, etc. These may include fodder chopper, hammer mill, hydraulic tipping trailer, etc.
How Ghana's agriculture sector can benefit from agricultural mechanization
Ghana's agriculture sector is an established economic sector as it is a source of employment for around 54% of the country's labor force. However, it is worth noting that Ghana's farms depend on rainfall for their productivity, hence climate changes can have a severe negative impact on its crop production. Cocoa is the main and the highest yielding crop which provides livelihood to about half a million farmers.
As the country's farmers adapt their farming practices to its current weather conditions and climate changes, informed decision-making is an essential part of Ghana's agriculture. Ghanaian farmers can benefit from the use of Massey Ferguson tractors and farm implements for sale in Ghana that are bound to double the country's agricultural yields. African farmers swear by Massey Ferguson farm equipment and now Ghanaian farmers can take advantage of the brand's pocket-friendly prices and durable farm equipment available for sale with reliable tractor companies or any trusted Tractor dealers in Ghana.