Millat Tractors manufacturer of Massey Ferguson Tractors in Pakistan increased prices of all tractor models in the mid of January, 2021. They have more than 60% market share in in tractor industry of Pakistan. There is no significant changes in specs for the new 2021 tractor models however the reason of increased tractor prices due to the depreciation of Pakistani Rupee against US Dollar.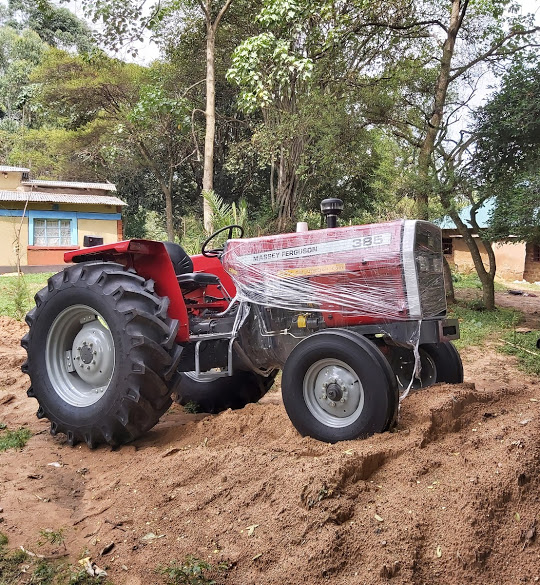 5% GST is the inclusive of the total price imposed by the Government of Pakistan. New price list applicable on all new booking either on cash or loan. Massey Ferguson tractor is famous in all agricultural areas to make the irrigation process fast and cost effective. Since few years Massey Ferguson 385 model is very much demanded because of its rough and tough usage.
People are also getting rumors in the market that AGTL (Al Ghazi Tractors Ltd) manufacturer of New Holland tractors are also going to increase prices for all models too. AGTL is 2nd largest number of market leader after Millat tractors in Pakistan with market share of around 33%.
Tractors PK is the best tractor dealer/company in Africa & the Caribbean.
Tractors PK is one of the top suppliers and exporters of Massey Ferguson Tractors and their compatible farm implements from Pakistan to across the globe including tractor models like MF-240 (50hp), MF-260 (60hp), MF-360 Turbo (60hp), MF-375 (75hp), MF-385 2WD and 4WD (85hp) at the lowest price. Usually, farming tractors used to pull a variety of farm implements to increase the farming process as well as the agriculture business.
Booking and Shipment of Massy Ferguson Tractors in Regions:
We serve customers in Africa & the Caribbean region especially in Botswana, Ghana, Kenya, Nigeria, Uganda, Zambia, Zimbabwe, Tanzania, DR Congo, South Africa, Algeria, Sudan, Morocco, Angola, Ethiopia, Egypt,, Mozambique, Madagascar, Cameroon, Côte d'Ivoire, Niger, Burkina Faso, Mali, Malawi, Senegal, Chad, Somalia, Guinea, Rwanda, Benin, Burundi, Tunisia, South Sudan, Togo, Sierra Leone, Libya, Congo, Liberia, Central African Republic, Mauritania, Eritrea, Namibia, Gambia, Gabon, Lesotho, Guinea-Bissau, Equatorial Guinea, Mauritius, Eswatini, Djibouti, Comoros, Cabo Verde, Sao Tome & Principe, Seychelles, Barbados, Belize, Iraq, Saudi Arabia, Lebanon, Oman, Kuwait, Qatar, Cayman Islands, Dominican Republic, Guyana, Haiti, Jamaica, Antigua and Barbuda, Dominica, Grenada, Saint Kitts and Nevis, Saint Lucia, Saint Vincent and the Grenadines, Sint Maarten, Suriname, Trinidad and Tobago, Turks, and Caicos, etc.
Contact Tractors PK
7A Queen's Road, Lahore, Pakistan.
Phone: +92-320-2390-002 / +92-321-2390-002
Email: [email protected]
Website: https://www.tractorspakistan.com

Social Links:
https://www.facebook.com/TractorsPakistan
https://www.instagram.com/tractors.pk/
https://www.linkedin.com/company/tractorspk/
https://twitter.com/Tractorspk
https://www.youtube.com/user/Tractorspk
https://www.pinterest.com/Tractorsfrompakistan/